Few weeks ago we were collaborating with the Galileo Information Centre in Chile to promote Galileo in South America. We participated on a webinar, together with EUSPA (European Union Agency for the Space Programme), providing insight on the Galileo Ground Segment infrastructure.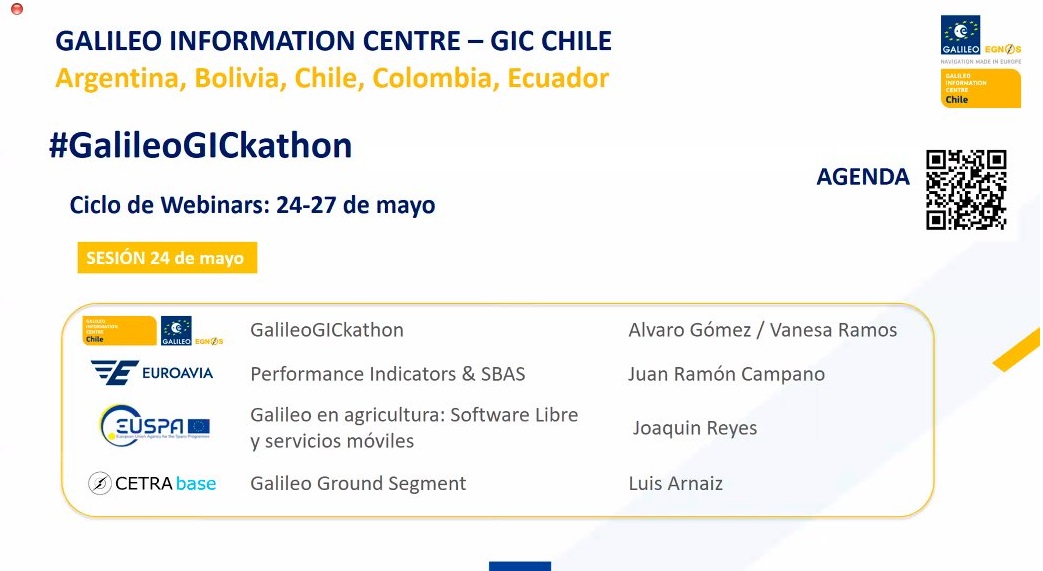 We as well supported the hackathon participants providing mentorship.
The Galileo Information Centre is funded by the DG DEFIS (European Commission Directorate General for Defence Industry and Space).
The Galileo Information Centre is the information centre on the technologies and programs of the European Satellite Navigation Systems (EGNSS). Based in Santiago de Chile, it offers support to the satellite navigation industry, application developers and end users in Argentina, Bolivia, Chile, Colombia and Ecuador.
The experience was fantastic, a good chance to meet new and old colleagues. Thanks to our colleagues of KIM and Madrid Aerospace Cluster, organizers of the event.
We are happy to have contributed to the promotion of Galileo in South America!